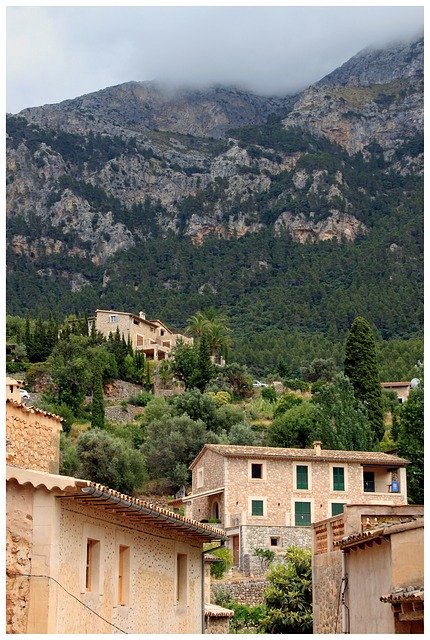 Deià is a worth visiting paradise – it combines natures beauty, earthly pleasures, social harmony and great restaurants and cafes. With a bohemian vibe that stems from attracting artists, musicians and writers from all over the world to settle here, the feel is relaxed, friendly, inspirational and a little eccentric!
The village of Deià is encapsulated by the stunning Tramuntana mountains that give way the the crystal Mediterranean sea.
The architecture consists of traditional 'fincas' built of stone creating a breathtaking sight against the bright blue sky- or at sunset the red hue that floods the mountains with an explosion of reds, pinks and oranges.
The Sierra de Tramuntana mountains are covered by an extensive network of trails used by the charcoal makers when working in the forests, making it the ideal holiday location for hikers outside the summer months.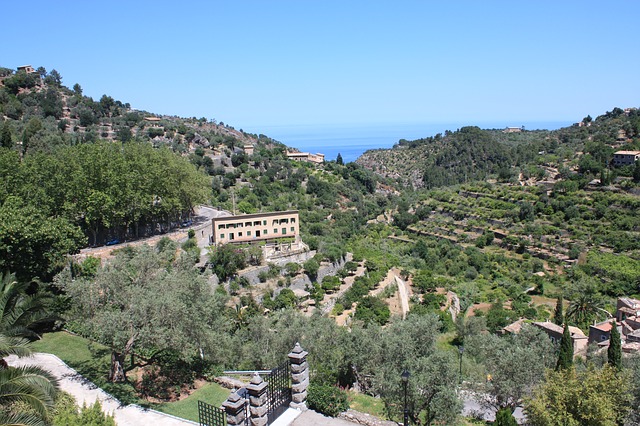 ART & CULTURE
Apart from its outstanding surroundings Deià has several very interesting museums such as the Archaeological Museum, the museum dedicated to the painter Norman Yanikun, the Parish Museum, the Robert Graves House Museum and the Son Marroig Museum, the enormous estate of the Archduke Luis Salvador. Every year, classical music lovers can enjoy the award-winning Deià International Festival.
Artists like Tomás Graves choose to a live a life full of beauty and inspiration, Deià has fulfilled this lifestyle for many exceptionally talented artists. Artists have been flocking to Deià since the 60's and 70's and since then incredible artwork and legends have been created.
See here Museums of Deià
EAT & DRINK
Deià is privileged to be known as the gastronomic capital of the mediterranean, there are a wide selection of restaurants to choose from. Fom Michelin starred or Mediterranean fusion to authentic Mallorcan tapas the restaurants are all family owned and ran with passion and a want to delight and exceed expectations.
TO DO IN DEIA
There are plenty of things to do in Deià. Head to the mountains for walking trails, explore on moutain bikes or simply enjoy strolling on the range of fabulous beaches and lying back soaking up the sun. The waters are clear and calm enough for the whole family to enjoy swimming and snorkelling.
See here more things to do in Deià.
DEIA FAQ
How far is Deià from Palma?
The distance between Deià and Palma de Mallorca is 33 km (20.5 miles). Deià is very easy to reach from Palma city or airport by car, taxi or public transportation. The line bus 210 has different stops from Palma to Deià and will take between 40 to 50 minutes and it will cost about 5 euro. Please check the timetable and prices on the official page here.
How much is a taxi from Palma to Deià.
You can rent a car or you can take a taxi to Deià. The trip will be 30 minutes long and a taxi will charge you about 50 euro (don't forget to always check up for updates as prices can change).