Son Marroig is a possession which lies between Sa Marineta, Son Rullan, Son Gallard and Miramar. The name comes from the possession of their owners lineages (Mas Roig).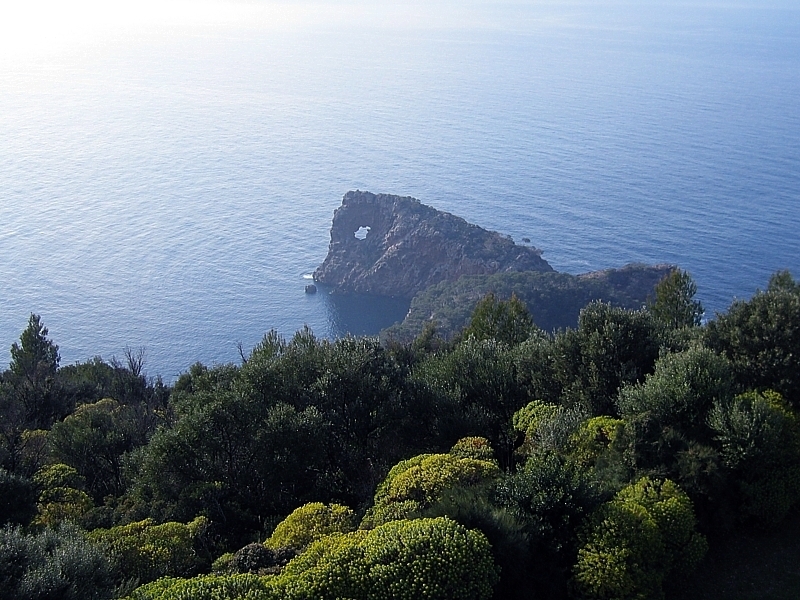 From the mid-seventeenth century was called Son Marroig of Sa Foradada. At the beginning of the eighteenth century was renamed as Masroig and finally Son Marroig. The Archduke reformed the old house retaining the tower that had from the sixteenth century. With its Italianate style like he built into one end of the garden a small neoclassical temple with 8 Ionic columns. From this viewpoint you can see the tip of Sa Foradada and on clear days Dragonera.
When Archduke died (1915) the estate was inherited by his secretary Antoni Vives. In 1928 he opened the present museum, dedicated to the figure of the Archduke Luis Salvador, which includes paintings by Joan Bauçà Anglada Camarasa, Elisha Meifrènn, Joaquim Mir and Antoni Ribas Prats.
He has also exhibited a collection of ceramics Phoenician, Greek and Roman, and many personal memories of Archduke. Son Marroig, since 1978, celebrated the Deia International Festival dedicated to chamber music. (You can visit the possession paying 3 euros)
Inside the property is likewise worthy Son Marroig cave, dug by Waldren. There is an excellent viewing point were we can see Foradada. The Possession is vast, with large gardens where you can enjoy a privileged view. The name given to the island is due to the rock hole is 18 meters in diameter. Foradada is the emblem of the estate of Son Marroig and it appears in many of the old maps of Mallorca.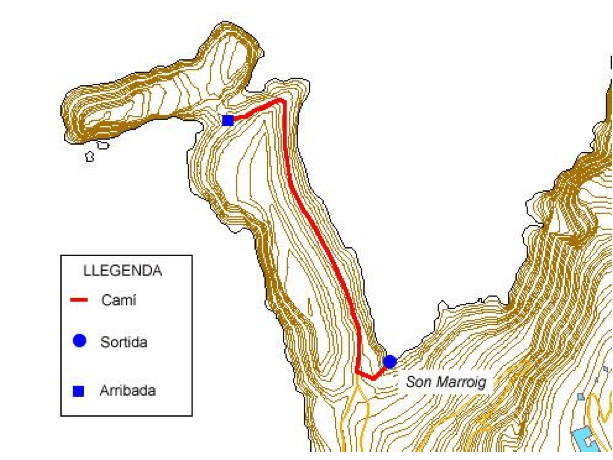 Foradada
The road toward Foradada is within the estate of Son Marroig. To reach Foradada you must start from the houses and is indicated with iron bars. On the right we let the white marble temple of the estate of Son Marroig. The trek to the island is about 1 hour (two hours if we consider the round trip) with a distance of 3 kilometers. Is a well-marked path and has no loss – the Archduke made this road to get there easily. We will begin the route in the parking of the same country estate Marroig. To the right on the way we will find a lookout over Foradada. From here the road leaves the farm and begin the descent to Foradada to the level of the sea. The road ends at the cove next to a restaurant, then find a drop to the sea surrounded by a railing with ropes and bars.
It is a pleasant walk: we walk between the pine forest and can see small houses that were probably some smugglers hideouts. In Foradada we can find different kinds of birds like virots, cormorants, puffins, gulls and sea eagles.